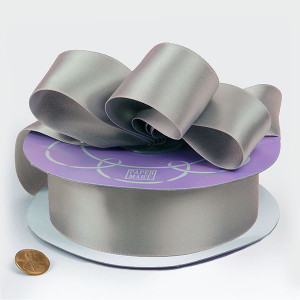 Lately, I've been hitting the DIY stuff pretty hard. The combination of Pinterest, Etsy and my own imagination can be a very dangerous thing to my free time and the free time of those around me. Serious thanks must go to Renee and Nicole for helping glue, cut, test, and otherwise bring life to my crazy ideas.
I've also formally chosen, via a hefty sized payment, another vendor. After a very short deliberation period, I decided to go with Paper Source for our invitations. I placed the order on Saturday with Jim, and they should be done by the first week of July at the latest. In some ways, I'm shocked at how quickly I made this decision. Print publication is something that is important to me, because I've worked in marketing now for over 10 years. This certainly made me pickier, but it also helped me narrow down to a specific design. The ladies at Paper Source were really easy to work with and helped me to understand how to create the invitations I wanted, even if it meant not getting a whole suite from them but getting parts of the invitation while doing the rest with DIY tasks.  Once I had the design figured out, I wanted to hurry up and place the order, since there are a handful of other tasks hinge on the completion of the printed invitations. Addressing, obtaining postage for and cultivating RSVPs from these things looks to be a rather significant undertaking.
As the more astute of you may have noticed, I do have an RSVP section on this website. We are going with online-only RSVPs. I have sought advice from two other weddings that used this method, and both were very happy with the choice. This is also in line with my personal preference for sending as well as for receiving RSVPs. It also has the convenience of being less expensive to implement while providing improved accuracy with submitting and reading responses. Here's hoping it goes smoothly!