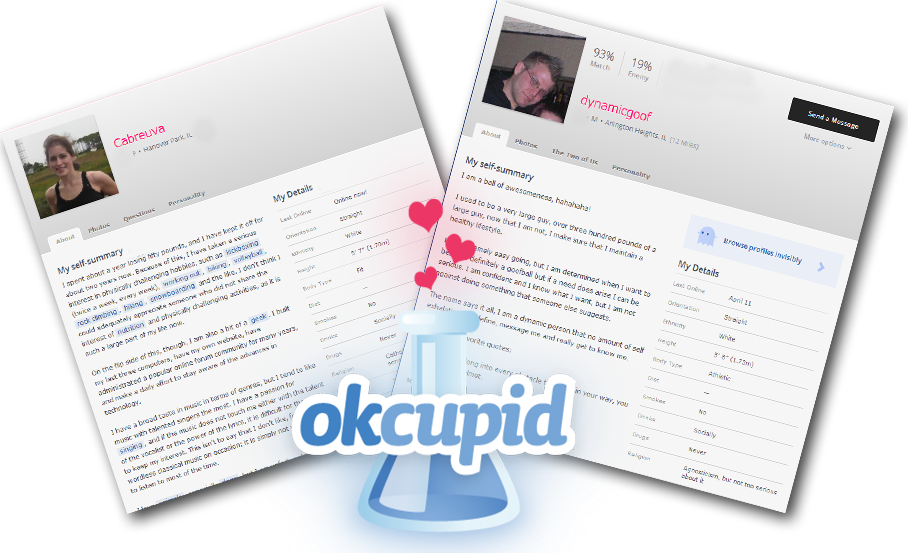 Jim and Karen met through an online dating site called OKCupid.  Jim made the first move by sending the following message on December 4, 2011:
Hi, My name is Jim and I was reading your profile and was pleased that we have a lot in common. I like that you're active and that you're a very healthy woman. That you enjoy taking care of yourself physically as well as mentally. I would definitely enjoy getting to know you better. -Jim
From there, we sent many, many messages back and forth.
The Groom: From there we proceeded to really get to know each other. We messaged constantly but not too creepy. She told me of her life and the events that lead to me appreciating her amazingness. There were moments that I bet I didn't put my best foot forward but she saw through all of that to subject herself to a phone call(second base of internet dating).
When we started talking over the phone instantly I knew she was a singer. Her voice held words with the subtle care and grace a dancer moves through a crowd with. Soft and silky but strong and capable to rivet you to the conversation. Our first phone call was a long one, surprisingly so due to our respective schedule rigors at that time. Then it was on to third base of internet dating a face to face meet.
When we first met it was at Egg Basket on Barrington Rd. It was after I had just pulled a double Saturday, working at the hospital from 11am to 7:30pm and then had to go to the bar to work from 8:30 till 4am. I did not get home until 5:20 that morning and our date was set for 11am. I woke up and made it early because I was excited. I wasn't nervous, mostly hungry but still that tingle of of thrill was trundling through me. When I arrived and saw her sanding there I was happy. First because she was actually who she led me to believe and because she was better then the internet led me to believe. She was wearing a purple scoop necked shirt with tight blue jeans. I was wearing a funny t-shirt and jeans with my hair still in a fohawk from the night before. We were destined to wait in the vestibule for our table. It took twenty or so minutes for us to be seated and that is where an amazing thing happened.
She decided to stay and listen to me talk till they restaurant closed. It wasn't just us hitting it off of her thinking I was so hot it didn't matter what I said. It was her listening to me and what I was telling her. She also injected her own anecdotes and stories and opinions as well but a lot of it was me talking. I held nothing back, I sugar coated nothing. Why I did this, where the normal trend being to reserve some of yourself, is thus: I felt wasting both our times wasn't something that I wanted to endure. Secondly, if she didn't like the real me from the start then how could she 'learn to love?' Lastly, I was thinking that honesty is the best policy so why wait? She tells me later that I scared the crap out of her and she was nervous about going on another date with me but it was my honesty that kept her interested.
After a six hour breakfast neither of us wanted to end the day so I offered to go to Fox and Hound for pool and drinks. Where she proceeded to kick my ass at pool, without trying too hard. While I enjoyed every second of it, minus losing.