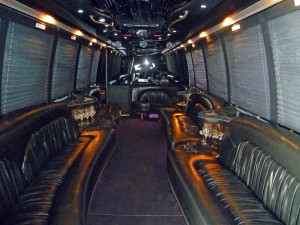 As previously predicted, Jim and I booked our rehearsal dinner with Pinstripes. It'll be fun to try out the different entree options over several visits. I do so enjoy that place. Jim also finished the task of booking our transportation and got us a nice, 22-passenger "party bus" from Windy City Limo.
My dress came in and I was able to try it on last Wednesday. I did fit in it (though some parts were rather tight – a reminder to keep at my training routine), and it looked as nice as I expected. Mom came with me and was surprised to find that her dress had come in that day as well. She got to try hers on, and she really liked it. It's really pretty. We both splurged a little on accessories, in spite of the JFA Show happening this weekend. Alterations start next month.
If anybody has suggestions for low back, strapless bras, please let me know. My mom's dress is a bit more sheer on the back than she expected, and shopping for them is a pain.
We got all of our engagement photos back from George Street, and they came out nicely. For some reason, we can't download them right away; they're making us wait two weeks. I did learn that I should practice smiling more, as narcissistic as that seems. Those of you who know me know that I have quite the proclivity for making faces, though few of those are what I really want for my wedding photos.
The wedding invitations are mostly assembled, and addressing them began this weekend. I decided to go the address-them-by-hand route, so this is a rather slow and tedious process. As much as I like calligraphers, I have a hard time justifying the expense. Normally, I would have no problem printing them from my computer, but because the printer in my house is rather finicky, I figured the manual method would be less stressful. So, wish me (and my hand) luck.